A Mid-Century
Architectural Gem
Houston's original landmark hotel, The Whitehall shines with iconic mid-century architecture, gracious Southern hospitality, and award-winning cuisine. Adorning the city's skyline since 1963, The Whitehall reigns as Houston's premier destination for elevated business travel, elegant wedding parties, and family trips to Space City—delivering sophisticated Texas style with each and every experience.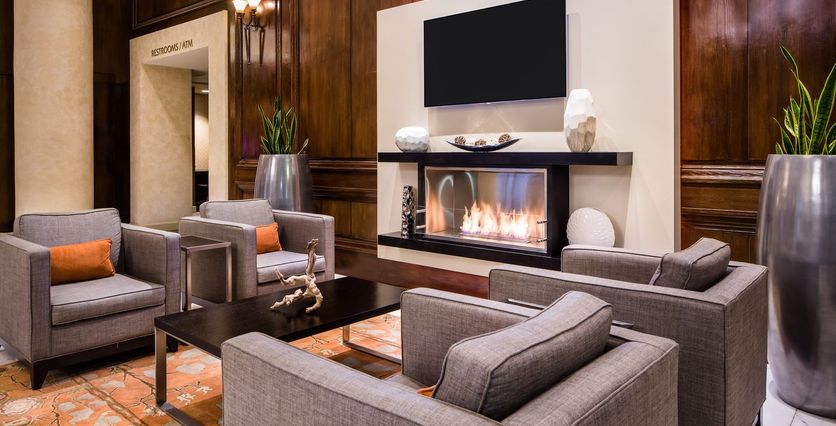 Unmatched
Contemporary Comforts
Among the most spacious hotel rooms in downtown Houston, our generously sized accommodations feature an inviting blend of modern comforts and distinctly local touches you simply won't find elsewhere.
Part & Parcel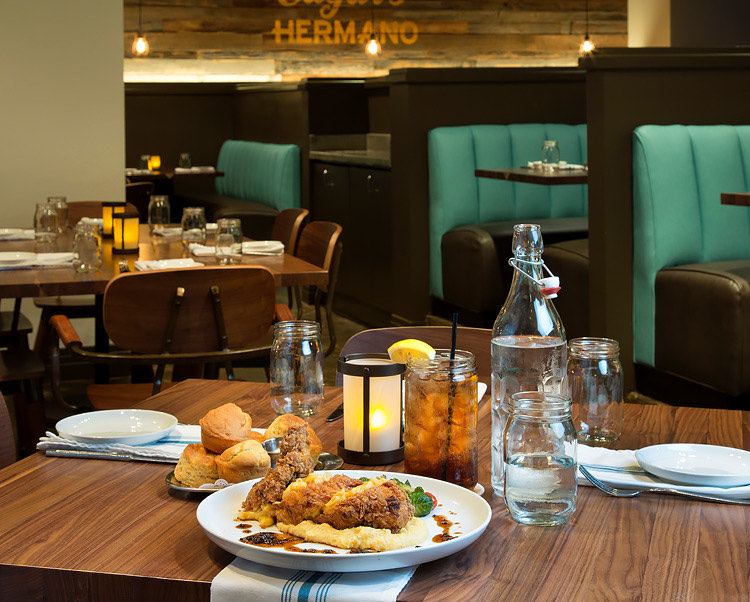 Edgar's Hermano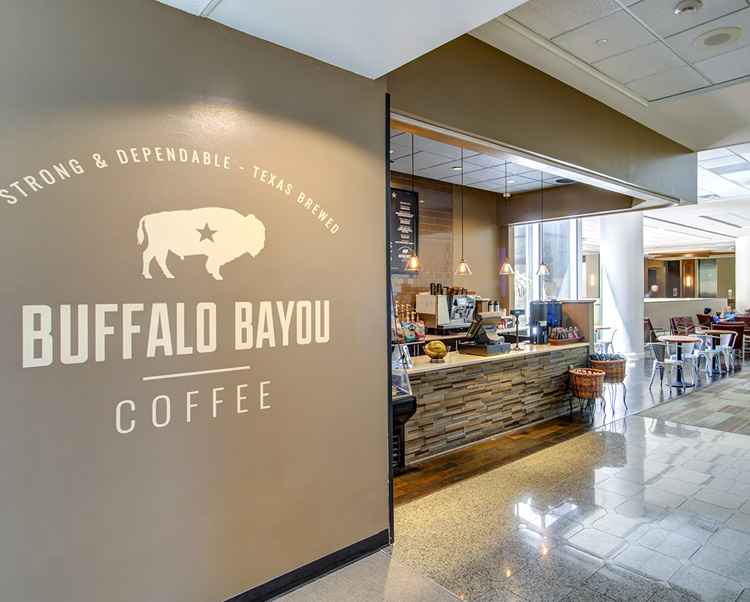 Buffalo Bayou Coffee
Crave-Worthy
Southern Cuisine
From our own "Edgar's Truth" bourbon to fresh Texas corn cakes, savor our authentic take on local cuisine with three on-site dining options—Edgar's Hermano, Part & Parcel, and Buffalo Bayou Coffee.
"Awesome hospitality!"
Great Southern Hospitality!! The hotel itself is breathtaking, but the staff just makes it more wonderful! This was my first stay, but surely it isn't my last! Can't wait until next time!! See you soon.
"Best Hotel Service!!!"
I have stayed at The Whitehall a couple of different occasions and it's been hands down amazing! Valet is so quick and kind. The front desk staff greets me, and the restaurant has the best food. -
"Better than great "
The room was over the top. So clean and comfortable. Every employee had a smile on their face and was more than pleasant. It was a great location and everyone was happy to help with information.
"Thanksgiving holiday"
This is a great downtown hotel, the staff is professional, smiling, and take pride in their jobs. Valet parking was quick and reasonably priced. The hotel is beautiful, rooms spacious, modern and comfortable. Looking forward to next year.
"Excellent hotel"
The location is perfect. The rooms are clean and comfortable with superb bedding. Chef is amazing! The staff was superior in every way. It's more like you are home with family.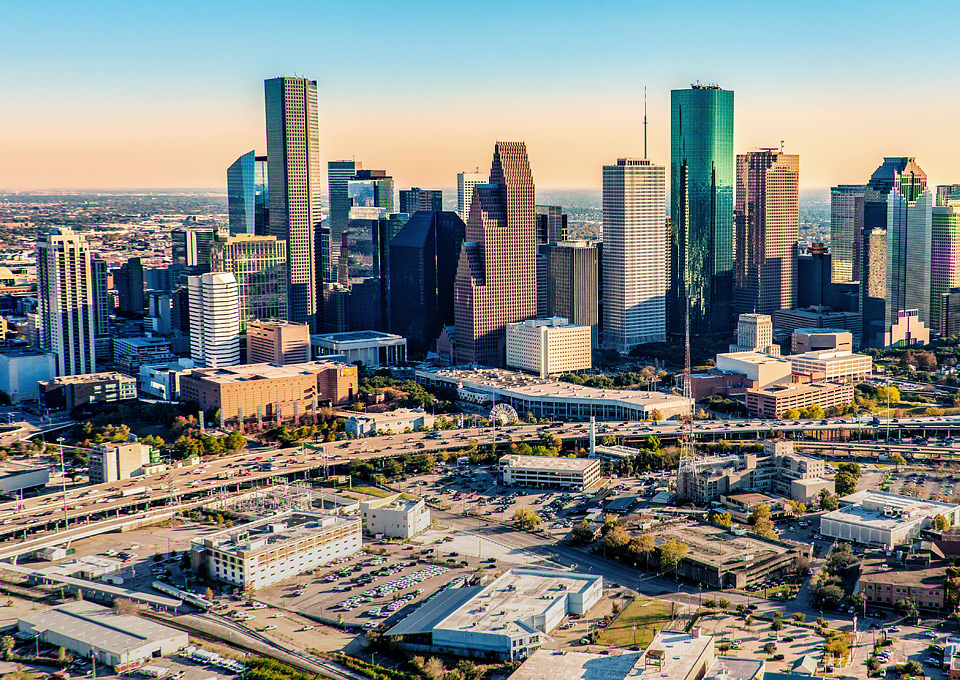 Discover
Downtown Houston
Entertainment abounds. Discover the Bayou City by foot or by using our convenient downtown shuttle.