The SUM of All Parts
Meetings Experience
In today's new world of social distancing and corporate sanitization guidelines, the ordinary meeting is a thing of the past. Here at The Whitehall Houston, we believe meetings and events will play a critical role in the return of both the hospitality industry and our economy at large. To help lay the groundwork for our future – and to assist meeting planners in mitigating the increased risk inherent to our current situation – we have joined together with our sister properties in the Sotherly Hotels portfolio to deliver clear value and ROI in a new program we're calling
The SUM of All Parts - Sotherly Understands Meetings.
Eliminating Risk
Attendance at your meeting is a moving target, perhaps more so now than ever before. As such, we understand that companies and planners alike will need our help in managing the risk associated with attrition and cancellations. Our solution to this is our "No Attrition, No Cancellation*" clause for all new contracts:
MEETINGS SCHEDULED BETWEEN AUGUST 1, 2021 – DECEMBER 19, 2021
Schedule a new meeting in 2021 for arrival by December 19, 2021 and no attrition or cancellation fees will apply until 30 days in advance of arrival
This special provision applies to contracted room and food & beverage revenue
*Additional contract terms do apply. Program is subject to availability at the hotel's discretion, and the hotel reserves the right to cancel or modify this offer at any time. Offer cannot be combined with other promotions.
Meetings with a Purpose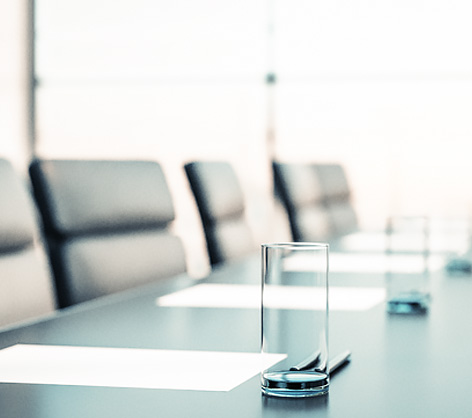 Our creative meeting spaces stimulate collaboration and innovation in a setting that optimizes healthy and hygienic practices backed by Sotherly's SoClean promise:
Room layouts that prioritize safe social distancing
Hygiene and sanitizer stations for guests
Staggered breaks and event entry / exit timing
Dedicated bandwidth for teleconferencing across the globe
Food & Beverage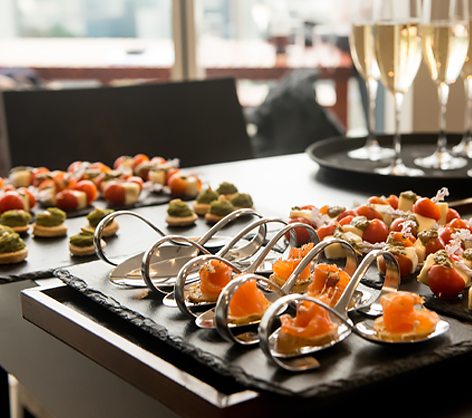 At The Whitehall Houston, we carefully select and prepare meals to promote locally sourced and seasonal offerings:
Our curated menu offerings differentiate our culinary experiences from the competition by activating the best ingredients that our region has to offer.
Our industry leading culinarians and beverage experts will work alongside you to craft menus tailored to maximize healthy choices and leave a lasting impression.
Our priority and efforts on wellness include an intensified awareness on product sourcing, preparation and intentional flow planning to promote social distancing
Sotherly Hotels is proud to announce our brand initiative, SoClean, setting the standards for safety and satisfaction on every guest stay. Every meeting attendee deserves the utmost care, therefore we are proud to SUM up our actions as follows
Cleaning & Sanitizing
Catering & Banquets
Physical Distancing
Meeting Attendee Considerations
For more detail on our SoClean program, click here.
See Our Sister Properties
Want to let your meeting attendees explore a new city? The SUM of All Parts program is also available at our sister properties in the Sotherly portfolio, which include truly Southern meeting venues in Savannah, Atlanta, and Hollywood, Florida perfect for anything from small to mid-size meetings and conferences to more intimate gatherings. Featuring versatile event spaces, creative chef-driven catering programs, and experienced on-property teams dedicated to providing Sotherly's trademark Southern hospitality, you can be certain no two events held here or at our sister properties are ever alike.
The DeSoto Savannah
In the heart of the Garden District, The DeSoto distinctive meeting spaces include the Pulaski Room, overlooking the famous tree-lined Liberty Street; the elegant Oglethorpe Ballroom, built entirely of Mahogany with crystal chandeliers; the Harborview Room which features panoramic views of historic Savannah and the 1540 Room delivering locally-sourced culinary experiences rich in Savannah traditions
Request For Proposal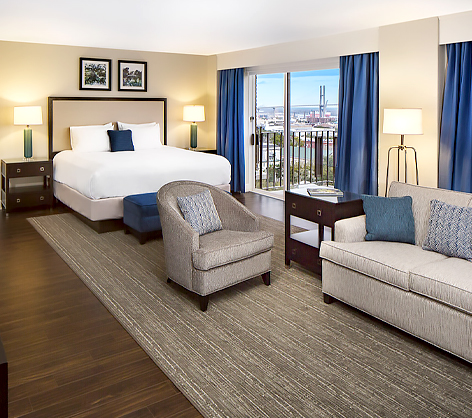 The Georgian Terrace
Built of brick and marble, with its floor-to-ceiling windows, the Georgian Terrace Hotel was designed in the Beaux Arts style as a Southern interpretation of the Parisian hotel. Striking architectural details, crystal chandeliers, and a whisper-soft color palette create an atmosphere of timeless elegance in our Grand Ballroom, host to many notable gatherings in Atlanta's storied history. Outdoor venues include our rooftop Pool Deck and the Terrace at Livingstons, the hotel's Southern-inspired locally sourced restaurant. Or for a fun evening, Edgar's P&P, better known as the "Community Drinkery" offers those with a soft spot for barrel-aged cocktails and boldly imagined bar bites a venue unlike any other in Midtown Atlanta.
Request For Proposal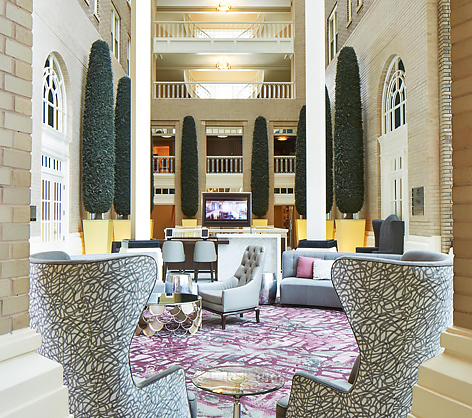 Hyde Beach House
Offering unmatched views of the Atlantic Ocean and the Intracoastal Waterway, the Hyde Beach House is ideal for either an executive board meeting or a corporate retreat. Our impeccable one-, two- and three-bedroom suites have contemporary fixtures and finishes, including stainless steel appliances, granite countertops that will impress the discerning traveler. Choose from one of our sophisticated and contemporary venue spaces, featuring curated collections of art, sleek Italian furnishings, and state-of-the-art technology.
Request For Proposal